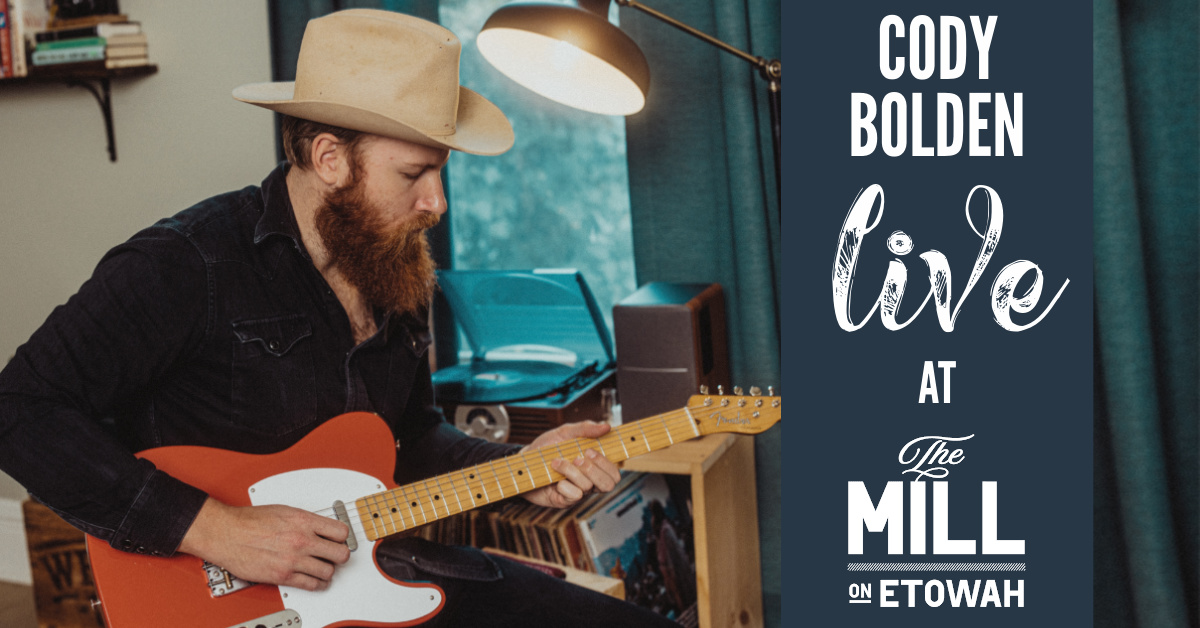 On Friday, April 8th, Cody Bolden returns to The Mill on Etowah with the Road Hands!
Cody Bolden Music is a singer-songwriter based in Canton, Georgia. He was raised between Alabama and Georgia, traveling between homes. Music seems to be in the background of all of Cody's memories, from his Mom singing folk songs while cooking breakfast in the morning to his Dad's radio always being on and dialed to an Outlaw Country station.
Although music was continuously present, Cody only recently decided to pick-up a guitar and start making music of his own. Just a few years into his musical journey, Cody enjoys writing and performing songs about things that are important to him, allowing his parents' musical preferences to influence his sound.