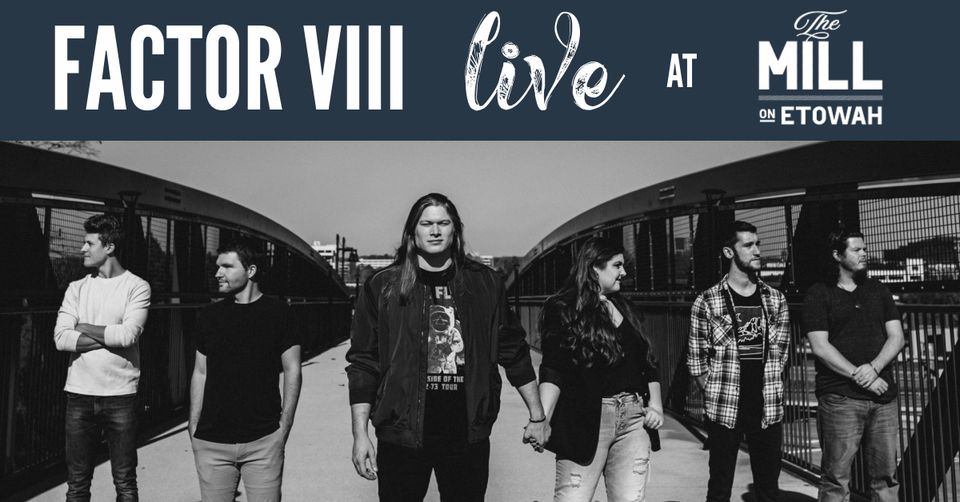 On Friday, September 17th, Factor VIII returns to The Mill!
Factor VIII is led by singer, songwriter and multi-instrumentalist, Chayse Pannell from small town Mt. Zion, Georgia. Heavily influenced by rock legends such as The Beatles and Led Zeppelin, as well as modern day acoustic artists like John Mayer, Chayse's unique folk/blues guitar and soulful voice, offer something for everyone to enjoy.
Chayse is joined by a supergroup of stellar local musicians that are sure to burn down the house– this a show you don't want to miss!