Friendsgiving at Reformation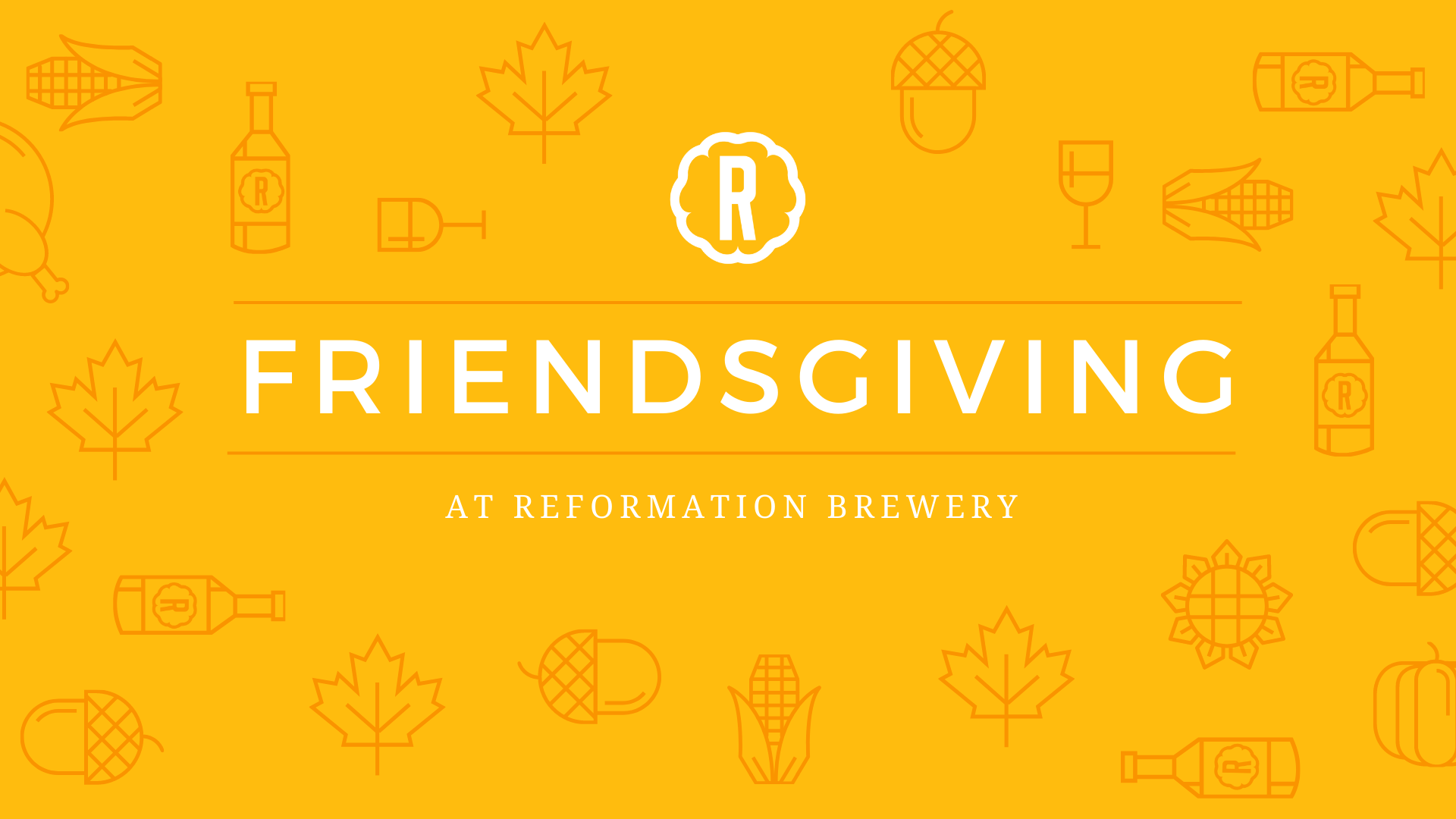 Bring your friends turned family to celebrate the good of the season! We've got a bounty of beautiful beers to share. Stock up on your favorites to take home to your holiday table.
*Please note: the brewery is closed on Thanksgiving so our staff can take a much earned day of rest.