The Relics LIVE
April 16 @ 7:00 pm

-

9:00 pm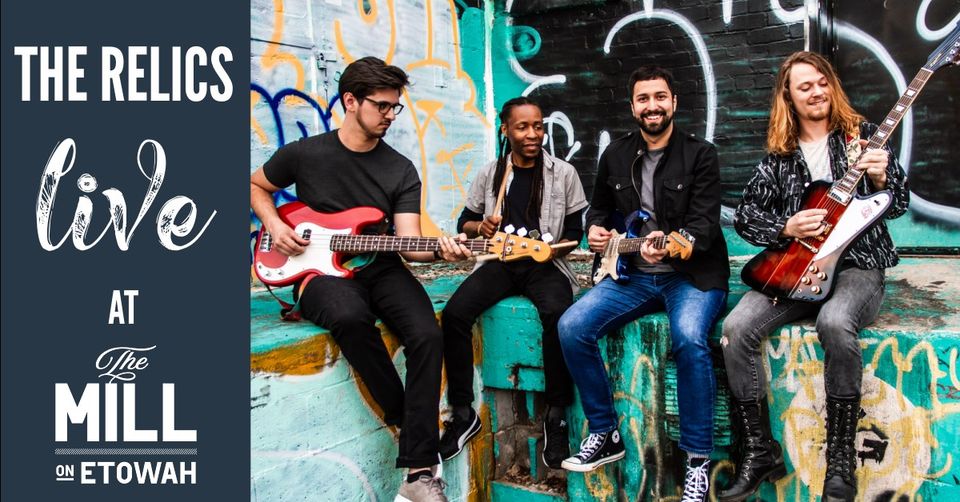 On Saturday, April 16th, Atlanta-based rockers, The Relics, return to the The Mill!
With influences that span across the decades, The Relics have reinterpreted the elements of classic rock and brought them into a modern context. Standing tall from the streets of Atlanta, their nostalgic-yet-fresh sound is characterized by catchy hooks, tight vocal harmonies, groovy back beats, and melodic guitar leads. Lyrically, their music has a confessional quality that feels reassuring. The band consists of Joseph Pieper (vocals, guitar), Andrew Cary (bass, vocals), Sean Maloney (lead guitar), and Greg Washington (drums).
Referred to as a combination of "The Beatles meets Green Day," their sound often toggles between classic rock and 90s alt rock. They released their self-titled debut in February 2019, which put their sonic versatility in the forefront.
The quartet's new single "Standing Tall" is now available to stream everywhere online. A rock anthem about standing tall in the face of adversity and life's challenges; Standing Tall is the perfect anthem for the post-COVID world, and will have you singing along by the second chorus.
The Relics plan on releasing more music this year. Stay up-to-date with their upcoming shows and releases by following The Relics on Spotify, Facebook, and Instagram.